Our Founder
The man who had the mind of Christ, whose heart was broken by the things that broke the heart of god – Wellesley Cosby Bailey (1846-1937)
A young man lured by the gold mines of Australia set out on a voyage from Dublin, in Ireland, in the 1860s. He imagined making it big in life, but God had other plans. God wanted the young man to make it big in life – but in His own way! So, when the ship anchored in Gravesend, England, unable to sail further because of a blinding fog, God led this man, who had not taken the Christian faith seriously, to a Sunday worship. He remembered his childhood girlfriend's request to him to attend church service whenever he could. The young man went to Gravesend Parish church, where God spoke to him:
"And I will bring the blind by a way that they knew not; I will lead them in paths that they have not known: I will make darkness light before them, and crooked things straight. These things will I do unto them, and not forsake them"
– ISAIAH 42:16.
Timeline of Events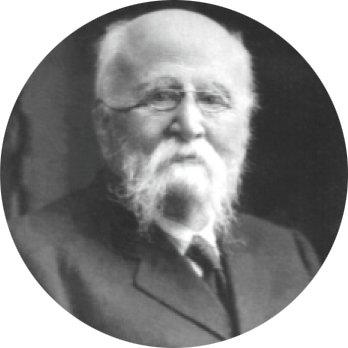 Wellesley Cosby Bailey's compassionate care for people affected by leprosy
1846
Born on April 28, at Thornbury House, Abbeyleix, in Ireland, to Thomas Francis Bailey, a gentleman farmer.
1866
After education at Preston School, Ballyroan and Dublin, became engaged to his childhood friend, Alice Grahame, on March 17. With the intention of making his fortune before marriage, sailed to Australia to try his luck as a gold digger.
1868
Could not realise his dreams in Australia, and returned to Ireland. Father advised him to join the Irish army. His religious conviction didn't allow him to accept this proposition. He prayed for a breakthrough.
1869
Travelled to India to join his brother who was serving the British army, in Faizabad (in present day Uttar Pradesh) intending to join the police force. By that time his brother had moved out of Faizabad. Left alone in a strange land, he changed his original plan and learned Hindi. He received God's call to become a Christian missionary. Applied to the American Presbyterian Mission and was sent as a teacher to one of their schools in Ambala, in Punjab. Here he came face-to-face with the reality of leprosy in the huts where 'beggars who were lepers' lived. He decided to work to "bring them the consolation of the gospel."
1870
Alice sailed to India. They were married at Bombay Cathedral.
1873
Resigned from American Presbyterian Mission and returned to Ireland due to Alice's ill-health. Both were burdened with the suffering of the people affected by leprosy, treated as outcasts and left to perish.
1874
The Pim sisters (friends of the Baileys) invited them to stay with them in Dublin. They began a speaking ministry, and shared with the Pim sisters and some of their friends the needs of people affected by leprosy in India. The 'Mission to Lepers' was formed (The name was changed to 'The Leprosy Mission' (TLM] In 1962 as the word 'leper' was recognised as derogatory). Wellesley was appointed the first secretary and treasurer to work from India. The Pim sisters pledged to raise £30 a year. In the first year they raised £600!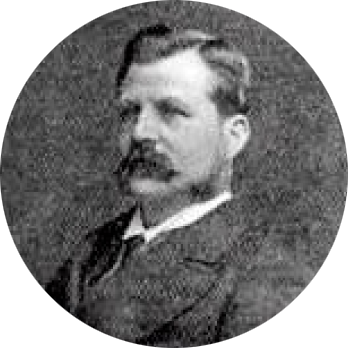 28-year-old Wellesley Cosby Bailey, When he founded the Mission in 1874
1875
The couple returned to India after Alice's health improved, and settled in Chamba, Himachal Pradesh. Worked as a lay­ missionary with the Church of Scotland. In his spare time, he worked for leprosy patients, using some of the funds sent over to lndia by the Pim sisters to build shelters for the leprosy-affected.
1878
Returned to Ireland on a month's leave, because the Scottish Mission wanted him to focus on teaching and preaching work.
1879
Returned to India with their three children. Worked for the Church of Scotland Mission, and as an unpaid secretary of the 'Mission to Lepers'.
1882
Returned to Ireland due to Alice's ill-health. Stopped working for the Scottish Mission. Moved to Edinburgh, took up position as secretary of a charity that worked with women in lndia, working with the 'Mission to Lepers' at the same time.
1886
Appointed full-time secretary of the 'Mission to Lepers'.
1887
-1913
Returned to Scotland, focussed on growing the Mission. The Mission spread to countries, like Myanmar and China.
1888
The Mission's first hospital, Purulia Leprosy Home and Hospital (in West Bengal), opened.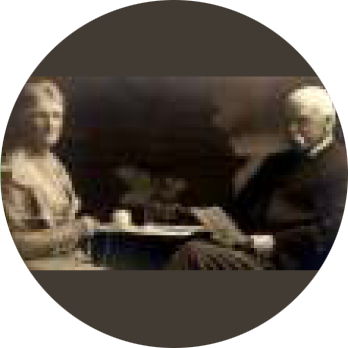 Wellesley Cosby Bailey with wife, Alice
1906
Toured the East, extending the Mission's work to New Zealand, Australia, the Philippines, Japan, Korea, China, Malaysia and Singapore.
1913
Startedlast voyage to visit the work that the 'Mission to Lepers' had started. Travelled through China, New Zealand, Australia, the Phiippines, Japan, Korea, back to China and thenon to Malaysia, Singapore and India. Raised awareness all over the world about the disease and its devastating consequences.
1917
Retired from the Mission at the age of 71. By then, The Leprosy Mission was working with over 14,000 people affected by leprosy in 12 countries, funded by support officesin eight countries.
1937
Passed away at the age of 91.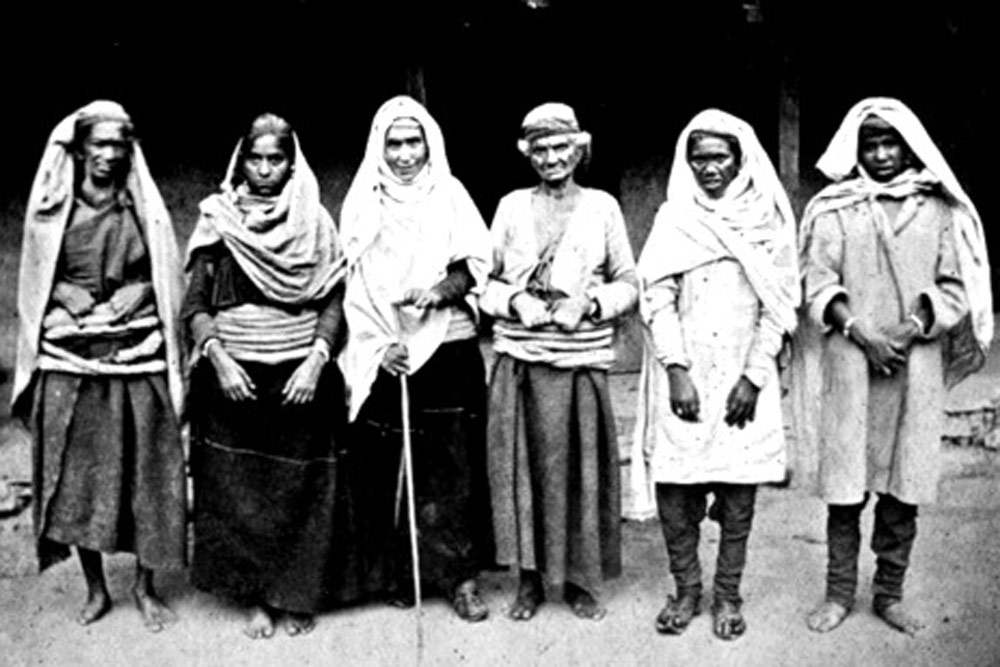 For further reading:
Presently, The Leprosy Mission (TLM) is the largest leprosy-focussed organisation in the world. TLM implements or supports around 150 leprosy projects in more than 20 countries directly or through partners.
In 2011, The Leprosy Mission in various countries signed a fellowship charter, committing to certain principles and ways of working. Today, The Leprosy Mission Global Fellowship has 30 Leprosy Mission national organisations, with TLM International (in the United Kingdom) as a hub for coordination.
LEPERS, THIRTY-SIX YEARS' WORK AMONG THEM, being the history of the Mission to Lepers in India and the East 1874-1910, by John Jackson: https://archive.org/stream/cu31924006550598#page/n0/mode/1up