Partnerships in Development
A strategic step for powerful, long-lasting social change
With its experience of over 140 years of community development work, The Leprosy Mission Trust India (TLMTI) is well-equipped to promote partnerships for the development of individuals and communities marginalised due to leprosy and disability. TLMTI builds lasting relationships and provides opportunities for its partners to be partakers in bringing a powerful, long-lasting social change.
Corporate partnerships
TLMTI recognises that the complex issues facing the poor in modern India can only be resolved when the state, civil society, individuals and corporates join hands and work.
Corporates companies (private and corporate companies and public sector undertakings) wish to play an active role in bringing changes in people's lives. TLMTI shares their vision of social responsibility and sustainability to be an implementing arm for their commitments. They show interest in innovative projects with clear outcomes and those that impact lives. TLMTI is a specialised NGO that works with a technical rigour in everything it undertakes, even in its partnerships, with the focus on the outcomes and impact.
TLMTI has partnered with corporates in the past in their corporate social responsibility (CSR) initiatives by providing integrated solutions – consulting, planning and implementing. This enables sustainable and inclusive development and ensures the growth of the needy and marginalised communities in several states of India.
TLMTI has strong monitoring, evaluation and reporting system in its programmes to ensure the right use of money and contribute to the right social return on investment. Also, it is transparent in its approach. Transparency is a dual responsibility for TLMTI – it is accountable to the donors and also to the communities it works with.
It does an ethical screening of the corporates before it embarks on partnerships to see a match in its values.
Projects to support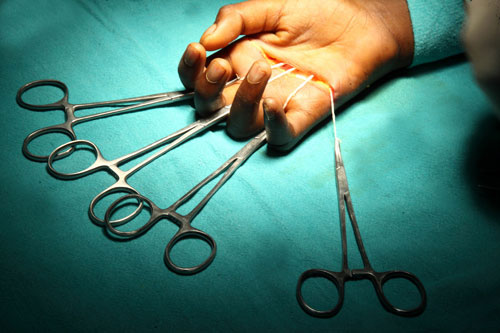 Healthcare: Reconstructive Surgery
Nerve damage in leprosy causes deformities, such as clawed hands, foot drop and inability to close the eyelids. These deformities aggravate the already strong stigma associated with leprosy. It also robs people affected by the disease of their livelihood. TLMTI needs partners who can support it in performing reconstructive surgeries which will restore shape and function of deformed organs. The outcomes are tangible and impacts are visible.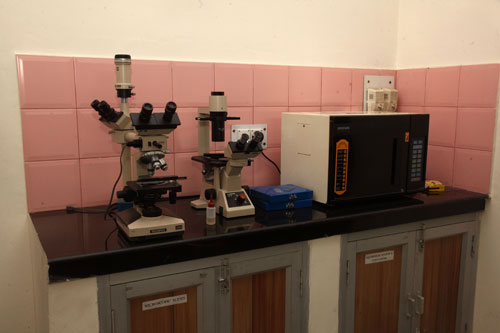 Healthcare: Hospital Equipment
People affected by leprosy are mostly from the lower strata of society. TLMTI provides them the best possible treatment. With the technological advancement, better equipments are available for various surgical procedures. TLMTI needs partners who can provide medical equipment for post-reconstructive surgery; physiotherapy; surgical instruments, medical surgical supplies and equipment; laboratory equipment; ophthalmic surgical instruments and ophthalmology supplies, etc.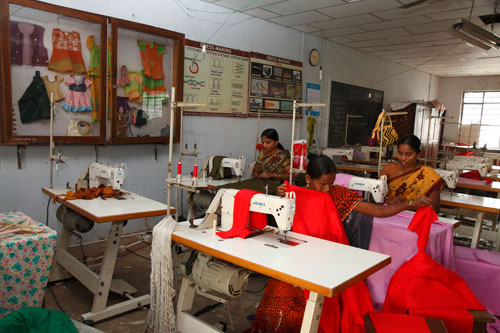 Skill Development
TLMTI, through its Sustainable Livelihood programme, provides government-recognised job-oriented technical skills training to young boys and girls affected by leprosy/with disabilities. Some of the courses are: diesel mechanics, motor vehicle mechanics, computer operator and programming assistant (COPA). 85% of the students who pass out receive job placement through campus recruitment. TLMTI needs partners who can support it in conducting these courses.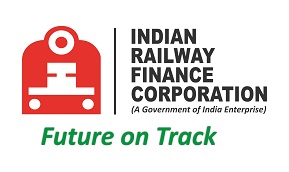 Indian Railway Finance Corporation (IRFC) has supported for new ophthalmic instruments (Autorefractor Keratometer, A-scan, operating microscope, slit lamp, Nd: Yag laser) for Leprosy Mission Hospital in Kothara, Maharashtra.
Name: IRFC
Location: Kothara
Year: 2022-2023

One of our biggest supporters, GIC Re is funding Ulcer Care Treatment in all 15 TLMTI hospitals. Ulcer care is an essential treatment that helps in preventing deformities and disabilities in people affected by leprosy. GIC Re is sponsoring this disability prevention treatment offered in TLMTI hospitals.
Name: GIC Re
Location: Salur, Muzaffarpur, Champa, Chandkhuri, Shahdara, Kothara, Miraj, Dayapuram, Vadathorasalur, Barabanki, Faizabad, Naini, Kolkata, Purulia, Belgaum
Year: 2021-2023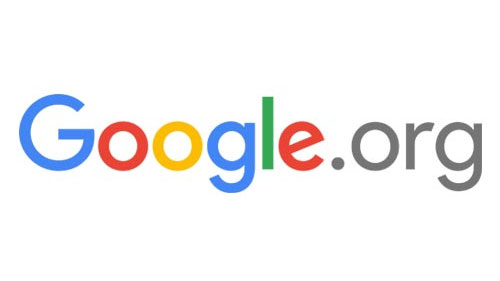 Google.org, the philanthropic arm of Google, awarded the Google Impact Challenge: Disability, grant to TLMTI. With this support, TLMTI manufactures high-fidelity, customised, cost-competitive footwear for people affected by leprosy, using 3D scanning and CAD/CAM technologies.
Name: Google.org
Location: Bihar, Delhi, Maharashtra
Year: 2016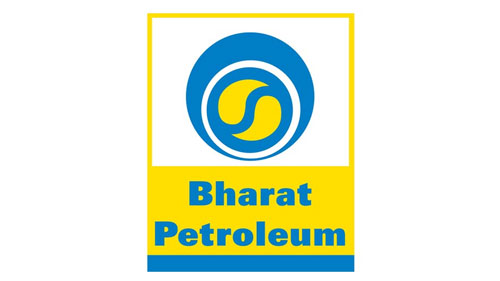 Bharat Petroleum Corporation Limited supports TLMTI's Sustainable Livelihood programme in TLMTI's vocational training centre, in Nashik, Maharashtra.
Name: Bharat Petroleum Corporation Limited
Location: Nashik, Maharashtra
Year: 2016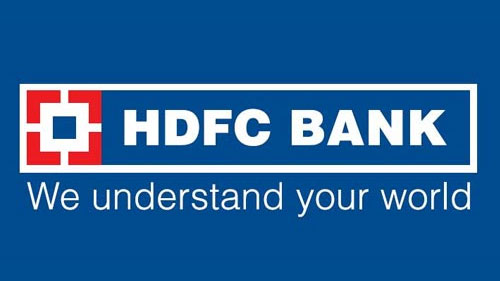 HDFC Bank supports TLMTI's Sustainable Livelihood programme through community-based vocational training.
Name: HDFC Bank Limited
Location: Champa, Chhattisgarh
Year: 2016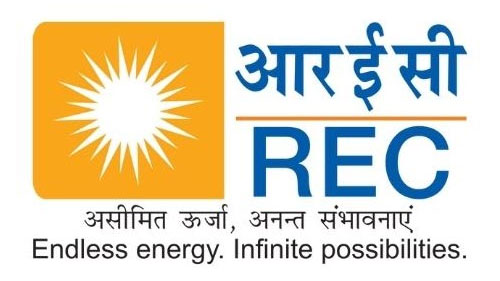 RECL supports TLMTI in improving hospital infrastructure for providing better healthcare services to persons affected by leprosy and people from marginalised communities. This is done by supporting the construction of a maternity block, an operation theatre, a general ward and an intensive care unit in three TLMTI hospitals.
Name: Rural Electrification Corporation Limited
Location: Champa, Chhattisgarh; Vadathorasalur, Tamil Nadu; Faizabad, Uttar Pradesh
Year: 2017
Frequently Asked Questions
Yes, TLMTI is registered as a Society under the Societies Registration Act, 1860 and as a Charity (12A registration) under Income Tax Act, 1961. Also, TLMTI has registrations under Foreign Contribution (Regulation) Act (FCRA), Goods and Services Act (GST), etc.
Yes, we have worked with corporates, both in public and private sectors.
TLMTI is accredited by GiveIndia, Indian Institute of Corporate Affairs; empanelled with National CSR Hub at Tata Institute of Social Sciences; and recognised by Charities Aids Foundation.
Donations made to TLMTI are exempted under Section 80G of the Income Tax Act, 1961.
As per the latest guidelines of Companies Act 2013, clause 135, corporates have been mandated to spend a minimum of 2% of their average net profit on CSR initiatives. Corporates can partner with us to channelise their funds according to their company's CSR policy. The corporate can select one or more of our programmes (health, education, community empowerment, etc) across India, and we can work together to bring about a sustainable change. All TLMTI projects are regularly monitored and evaluated by us to ensure that the funds allotted to the programme are being used to their maximum potential.