When graduation caps danced in the air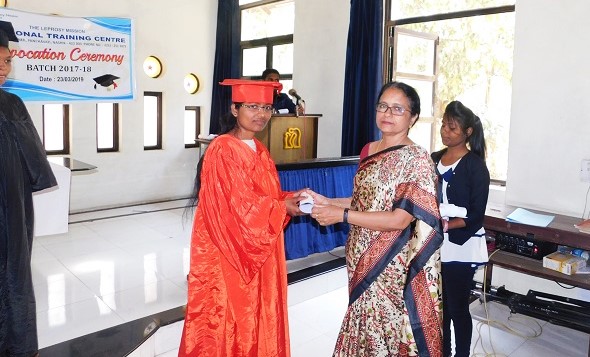 NASHIK (MAHARASHTRA): March 23 was a day of celebration for the 120 students of The Leprosy Mission Trust India's Nashik Vocational Training Centre (VTC), in Maharashtra, who graduated in 2018 in various vocational courses.
In a convocation ceremony held at the VTC auditorium, Ms Shyla Francis, the principal of the VTC delivered the Principal's address, and accompanied by a round of applause that thundered across the auditorium, awarded graduates their diplomas. A student who addressed the gathering said, "We are in this position because the VTC gave us the opportunity to get trained and placed. We are thankful to the VTC for this."
The bright, sunny day witnessed the graduates tossing their graduation caps into the air, marking their transition from students to graduates. The day glowed as the graduates prepared themselves to move on to the next phase of their career.
The VTC staff, dignitaries, and members of the alumni association who took part in the ceremony congratulated the graduates for a job well done.
Incidentally, this is the first-ever convocation ceremony held by the VTC.