TLM Vizianagaram VTC receives award from the Govt of India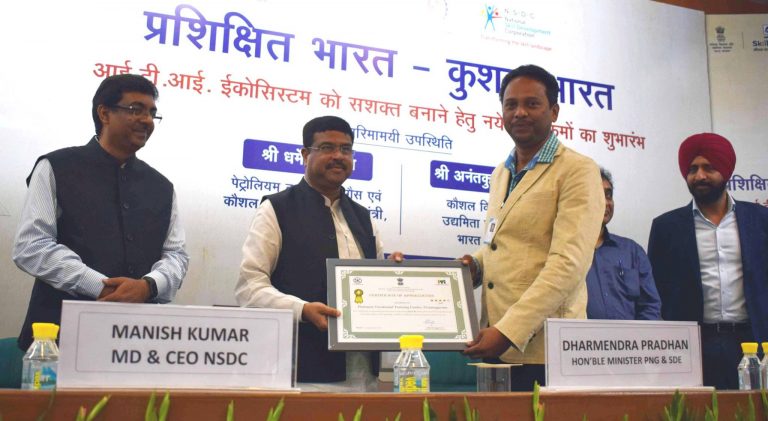 VIZIANAGARAM (ANDHRA PRADESH): We had earlier reported about TLMTI's vocational training centre in Vizianagaram, Andhra Pradesh having been ranked among India's top 10 Industrial Training Institutes https://bit.ly/2oH4cHK.
In a function held on September 5 in New Delhi, Shri Dharmendra Pradhan, Hon'ble Minister of Petroleum & Natural Gas and Skill Development & Entrepreneurship, Government of India handed over Certificates of Appreciation to all the top-ranking institutions.
Mr Vijay Patta, Principal, TLM Vizianagaram Vocational Training Centre (Platinum Vocational Training Centre) received the certificate on behalf of the VTC.
Congratulations, Ms Tina Mendis (Head of Sustainable Livelihood programme, TLMTI), Mr Vijay Patta (VTC Principal), and the VTC team for this outstanding feat.