The poor state of India's public healthcare system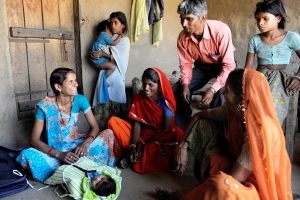 Representational image: Google Images
According to a Lancet study, India ranks 145th among 195 countries in terms of quality and accessibility of healthcare. India is behind its neighbours, like China, Bangladesh, Sri Lanka and Bhutan (source: http://bit.ly/2QgASTU).
The government of India spends only 1.02 per cent of its gross domestic product (GDP) on healthcare – a figure which remained almost unchanged in nine years since 2009. India's public health expenditure is amongst the lowest in the world, lower than most low-income countries which spend 1.4 per cent of their GDP on healthcare. Sri Lanka spends about four times as much as India per capita on health, and Indonesia more than twice (source: http://bit.ly/2BZbYTs).
India has a three-tiered government health centre model which forms the core of the National Health Mission (NHM). This model has:
1) Sub-Centres (SCs), covering 3,000 to 5,000 people.
2) Primary Health Centres (PHCs), covering 20,000 to 30,000 people.
3) Community Health Centres (CHCs), covering 80,000 to more than a lakh people. For more complicated diseases and procedures, patients are referred to District Hospitals (DHs), DHs are also called tertiary centres.
The network of these government healthcare centres comprises 1.5 lakh SCs, 25,000 PHCs, 5,600 CHC sand 760 DHs. This still falls short of the population norms mentioned above, by 19-30 per cent.
Please read the article here to know what plagues India's healthcare system and how to address them: http://bit.ly/2GSipNV