Sapna leprosy awareness campaign rally on Gandhi Jayanti, in Vizianagaram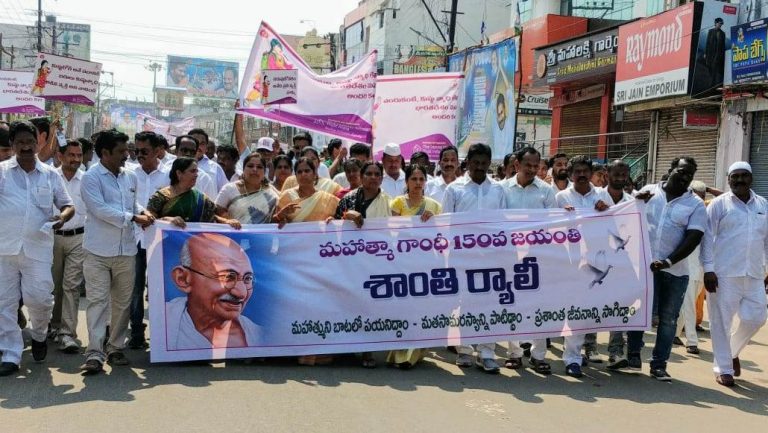 VIZIANAGARAM (ANDHRA PRADESH): The Leprosy Mission Trust India's (TLMTI) Vizianagaram Vocational Training Centre in Andhra Pradesh organised a mega rally (Sapna Campaign rally) for raising awareness about leprosy, on the occasion of Gandhi Jayanti, on October 2, 2018.
For creating a transformed, inclusive and informed society, last year TLMTI had conceptualised and started a mass media leprosy awareness campaign, using a mascot, Sapna – a 12-year-old girl who has overcome the challenges of leprosy. Thereafter, the Central Leprosy Division of the Government of India adopted the campaign (Sapna Campaign) for nation-wide implementation.
Shri Ashok Gajapathi Raju Pusapati (former Union Minister for Civil Aviation) inaugurated the campaign rally in the presence of Vizianagaram MLA, Ms Geetha Meesala, and the District Collector, Mr Hari Jawarlal.
Over 2,000 people from different walks of life, including students from the National Cadet Corps (NCC), took part in the rally.
Check out this link  for more photographs:  http://bit.ly/2IDQQFl