Saksham An Advanced Disability Rehabilitation Centre at TLM Miraj Maharashtra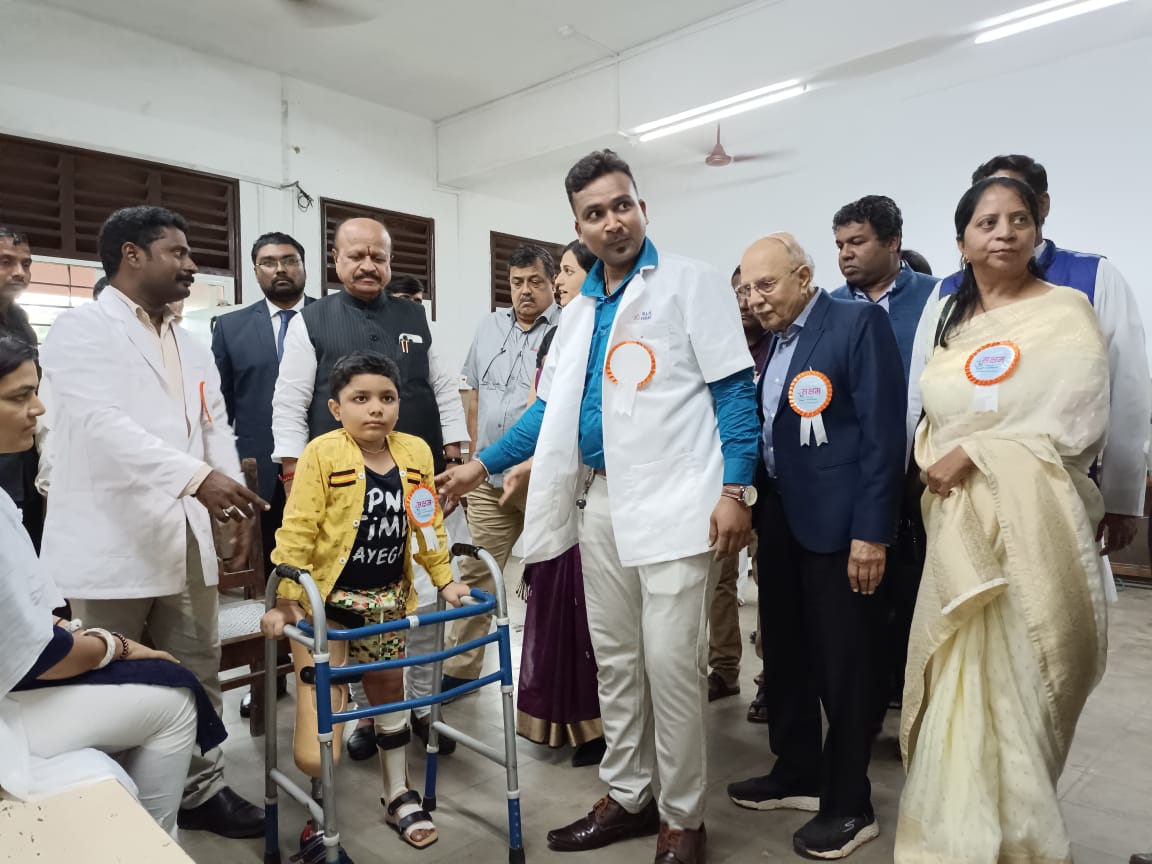 In a momentous occasion, The Leprosy Mission hospital at Miraj witnessed the grand inauguration of Saksham, an advanced disability rehabilitation centre.
Located at The Leprosy Mission Richardson Hospital, Miraj, Maharashtra, Saksham represents a significant step towards enhancing the capabilities and transforming the lives of those in need. The centre offers a comprehensive range of orthotics and prosthetics services, including customized diabetic footwear, client-specific insoles, orthotic aids, and artificial limbs. But its impact goes beyond just physical rehabilitation; Saksham also provides psychosocial counseling, mobility assessment and gait training, early intervention therapy, and vocation identification and support.
A Stellar Inaugural Event: Lighting Up Lives
The inaugural event of Saksham was nothing short of fantastic. The day commenced with a press conference that was attended by regional press representatives, further highlighting the significance of this momentous occasion.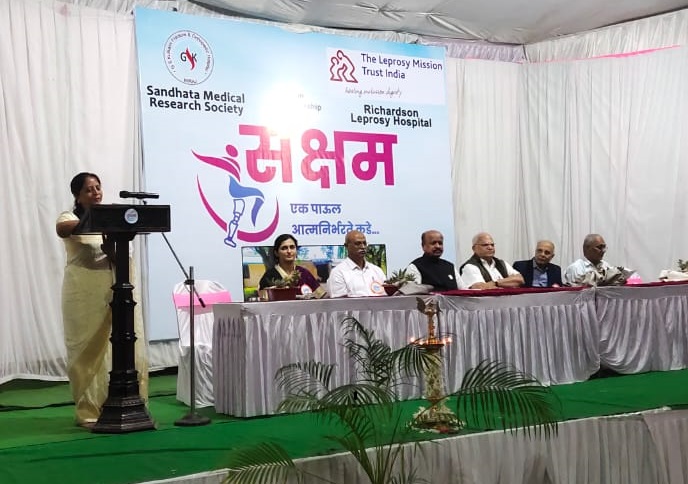 Dignitaries who graced the event included Hon'ble Dr Sureshbhau Khade, MLA, Guardian Minister, Sangli Dist. & Minister of Labour Maharashtra State; Mr. Sudhir (Dada) Gadgil, MLA – Sangli; Mr Makarand Deshpande, Western Maharashtra Organization Minister, BJP; Mr Abraham George, Director Operations of The Leprosy Mission Trust India; Dr. G. S. Kulkarni, Founder of Sandhata Medical Research Society, among others. The honourable Dr Sureshbhau Khade toured the centre with keen interest, visiting each room, and personally meeting the patients.
Saksham stands as a beacon of hope for Sangli district, as it is the sole unit developing synthetic prosthetics and orthotics in the area. The Leprosy Mission's Mobile Therapy Unit came all the way from Tamil Nadu and was showcased at the event. It garnered a lot of attention and led to discussions around replicating the mobile therapy van in other parts of Maharashtra.
The inauguration ceremony was filled with warmth and inspiration. It commenced with the traditional lamp lighting and plant watering ceremony, followed by heartfelt speeches. Dr Madhura Sujay Kulkarni, an Orthopaedic Surgeon, eloquently elucidated the vision and purpose behind Saksham, while Tina Mendis shed light on the indispensable need for such a center in transforming lives. Mr Abraham George spoke about The Leprosy Mission being relevant to changing times and equipping ourselves with new technology to bring about a transformation.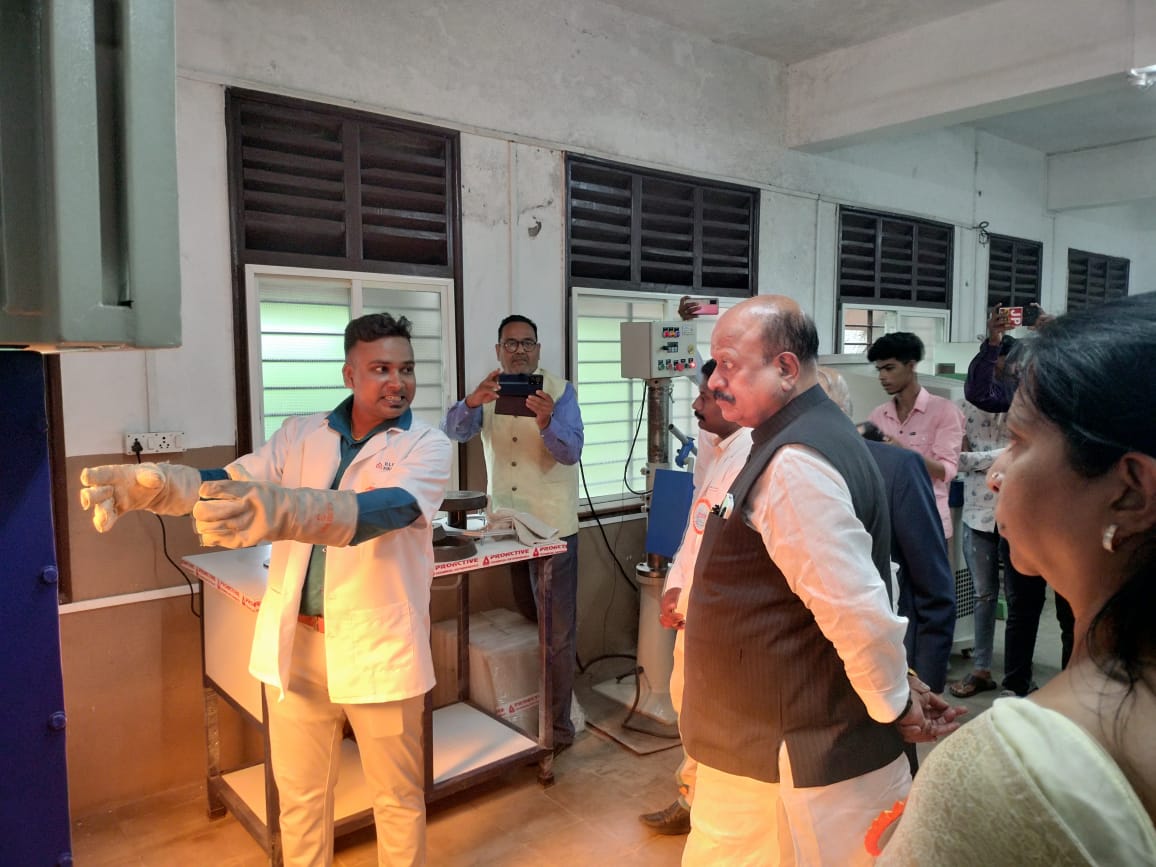 What truly set this event apart was the incredible display of teamwork and dedication from The Leprosy Mission Team, including Ashish, Pankaj, Mani, Babu, and Mathan coming together from different TLM units across India to showcase production and the equipment at the unit. The teams from Miraj, and Belgaum also collaborated harmoniously, ensuring that the event was a resounding success.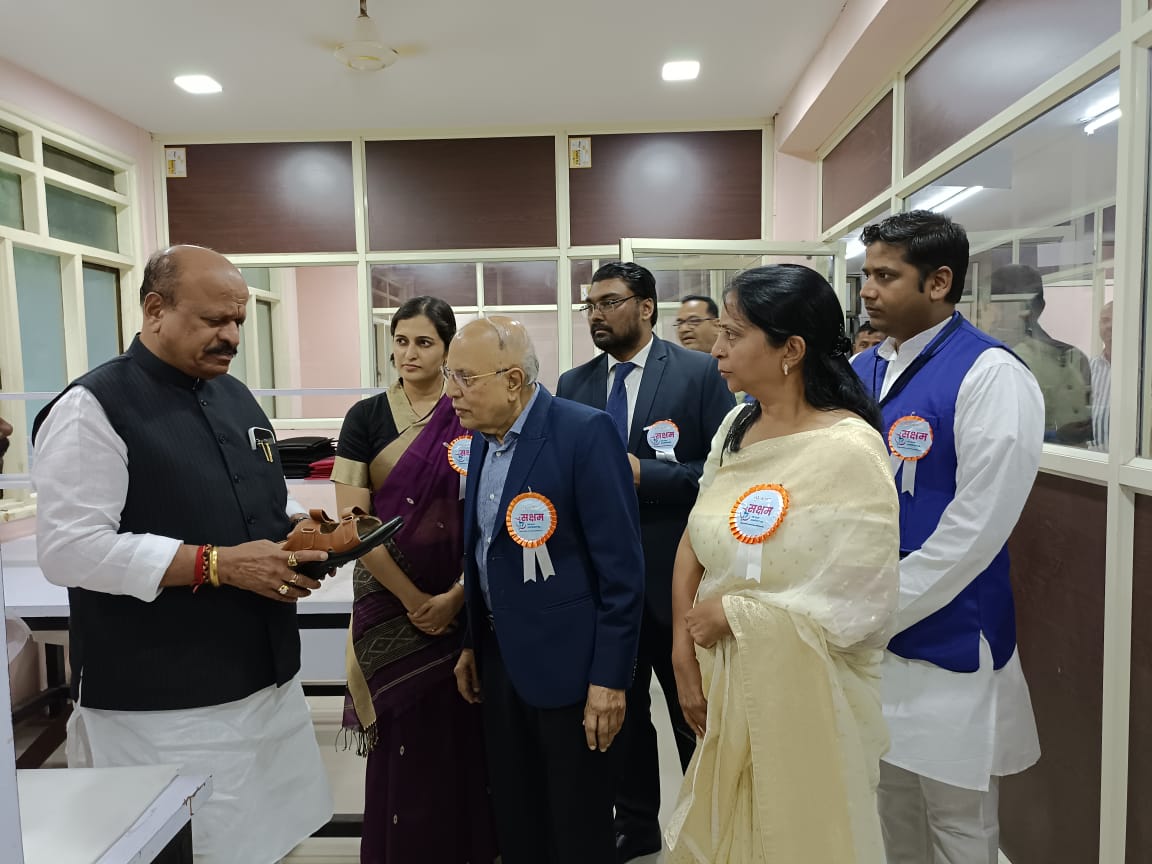 The inaugural event of Saksham has kindled a new flame of hope and compassion in the hearts of all those present. As the center opens its doors to serve the community, it pledges to be a guiding light for all those who seek solace, support, and a chance at a dignified life.
The Leprosy Mission and Sandhata Medical Research Society have set an exemplary example of what can be achieved when compassion and collaboration converge, and Saksham stands as a beacon of possibility for the future of disability rehabilitation in Maharashtra.