Personal hygiene and good health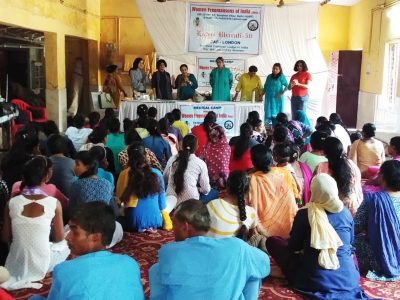 SHAHDARA (NEW DELHI): The Community Intervention Unit of The Leprosy Mission Trust India's Shahdara Hospital in New Delhi organised an awareness programme on dental and personal hygiene, along with Women Freemasons of India, at Kasturba Kusht Ashram, in Tahirpur, on October 4.
A total of 117 people affected by leprosy took part in the programme. They were taught the importance of practising teeth, hands, and body hygiene which would help them avoid and resist illness and lead healthy lives. Also, they were provided with dental kits and sanitary pads.