'Justice' is Merriam-Webster's word of the year for 2018 – and what has TLMTI got to do with justice?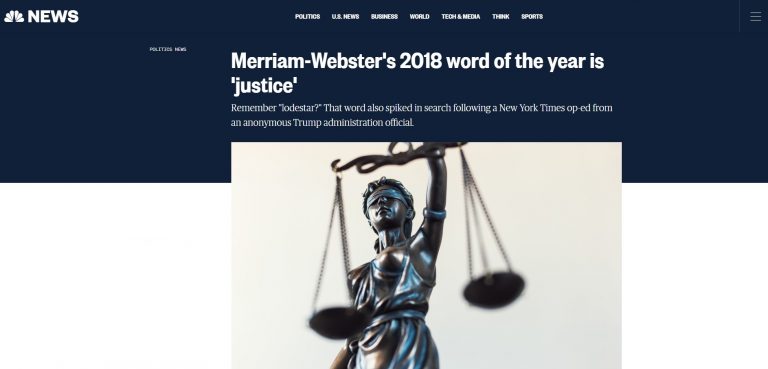 Image courtesy: NBC News
Merriam-Webster, America's foremost publisher of language-related reference works and the award-winning Merriam-Webster.com dictionary site has selected 'Justice' as this year's word of the year.
Its website says, "Our Word of the Year for 2018 is justice. It was a top lookup throughout the year at http://Merriam-Webster.com, with the entry being consulted 74% more than in 2017. The concept of justice was at the centre of many of our national debates in the past year: racial justice, social justice, criminal justice, economic justice. For many reasons and for many meanings, one thing's for sure: justice has been on the minds of many people in 2018."
Justice is defined as 'fairness in the way people are treated'.
So, what has The Leprosy Mission Trust India (TLMTI) got to do with justice?
TLMTI works with one of the most marginalised, voiceless sections of society – people affected by leprosy. They have been ostracised by mainstream society because of the age-old stigma associated with leprosy and left to live sub-human lives in the fringes of society. They face acute discrimination because of policies and social practices. They are the missing millions from the nation's conscience!
'Upholding Justice' is one of TLMTI's core values. For TLMTI, upholding justice means as an organisation, it will uphold social justice and equity for equal access to community resources and opportunities.
To achieve this, TLMTI works for protecting and promoting human rights of people affected by leprosy and supports equity and fair dealings. It works with people affected by leprosy in a participatory manner to secure justice.
All efforts of TLMTI are aimed at establishing justice so that people affected by leprosy can live as equal citizens.