Joining hands to reach villages that lack healthcare facilities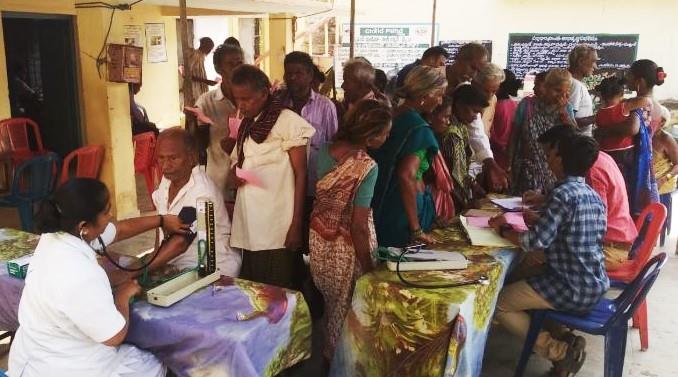 SALUR (ANDHRA PRADESH): The Leprosy Mission Trust India's Salur Hospital, in Andhra Pradesh (Philadelphia Community Hospital), conducted a free medical camp in Metavalasa village, in Vizianagaram district of Andhra Pradesh, on March 28. The camp was conducted in the community hall of Metavalasa Panchayat office, with the active support of the Panchayat authorities.
Metavalasa village is situated 15 km from TLM Salur Hospital and there are no medical facilities available for the 864 families (3,748 people) residing in the village. For all their medical needs, they travel 15 km to reach the nearest Primary Health Centre.
TLM medical team, comprising two medical officers, two medical specialists (an orthopaedician and a general physician), a dentist, two ophthalmology technicians, three nurses, a pharmacist, a community health manager, and five volunteers attended to over 500 people who visited the camp with various health issues.
M/s Hira Electrosmelters Limited, a leading player in the steel segment in Central India, sponsored the camp, whereas other well-wishers donated medicines worth Rs 80,000 for the camp.
Community medical camps are an ongoing activity in all TLMTI hospitals (TLMTI has 14 hospitals). In 2019 alone, TLM Salur Hospital has conducted 15 medical camps in far-flung villages where there are no medical facilities available.