Empowering women affected by leprosy to be agents of change in their communities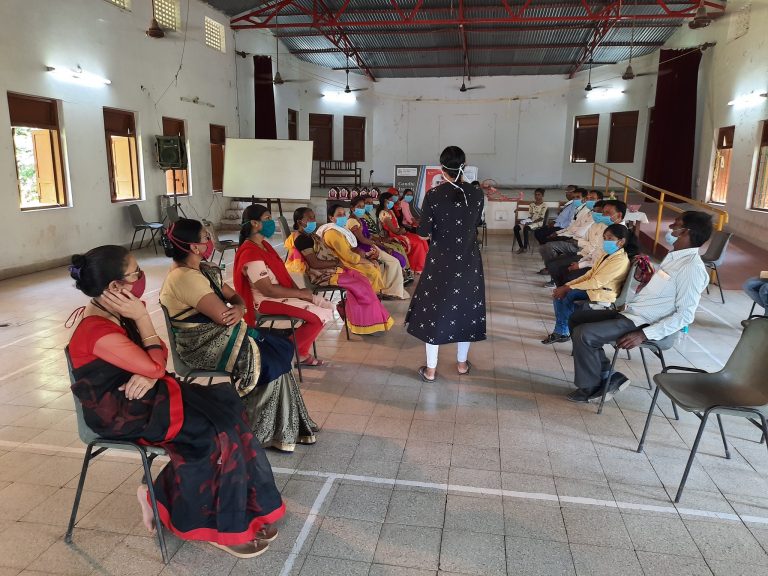 MAHARASHTRA:  The Leprosy Mission Trust India's Women As Change Agents (WACA) Project attached to TLM Kothara Hospital, Maharashtra, organised a one-day training for eight WACA champions on WACA and leprosy. These women champions are leprosy-cured and are working for their communities. The project identified their potential and encouraged them to be champions. The training focused on women affected by leprosy becoming change agents in active governance and leadership roles, along with a dignified living. The project also conducted a session on leprosy, its signs and symptoms, and multi-drug therapy. This will help the women champions educate their community members on leprosy and help in early treatment.
WACA project also celebrated Gandhi Jayanti on October 2nd, along with a meeting with the district-level Disabled People Organisations (DPOs). The meeting focused on advocacy issues and strengthening the capacity of DPO members on advocating for their rights. At the end of the meeting, DPO members and WACA champions pledged to work together for the rights of people affected by leprosy.
Also, the district-level DPO added two WACA project members to its Governing Board – Mrs Mangala Dhondge as an advisor and Mrs Meenakshi as Board member.
Mr Suresh Dhondge and Mrs Mangala Dhondge, programme managers of TLMTI's Jaagruti and Udaan projects respectively, facilitated these programmes.