Empowering Gram Pradhans to bring a change in their villages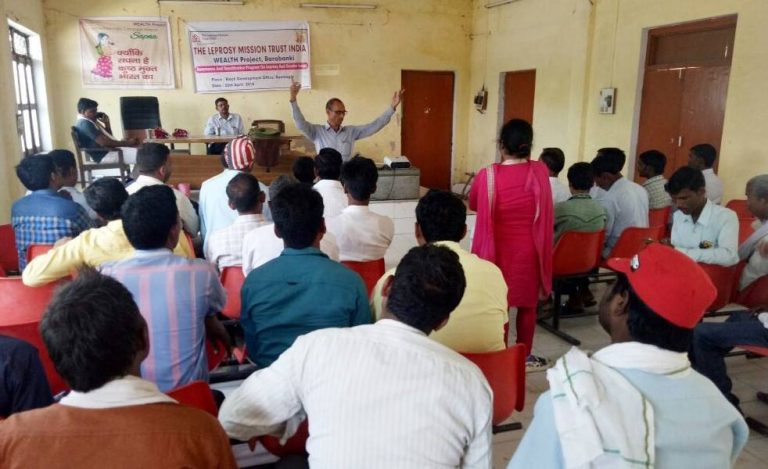 BARABANKI (UTTAR PRADESH): The Leprosy Mission Trust India's Women's Empowerment through Advocacy, Livelihood Training and Health  (WEALTH) project , in association with the Block Development Office, Ramnagar and Fatehpur blocks of Barabanki district, Uttar Pradesh, organised a 2-day workshop to sensitise Gram Pradhans (village heads) to leprosy, gender issues, and women's health with the focus on WASH (Water, Sanitation and Hygiene), from April 26-27. A total of 52 Gram Pradhans from Ramnagar and 70 from Fatehpur attended the workshop.
Through this workshop, the project aims to improve early detection of leprosy and address the leprosy-related stigma and discrimination against people affected by the disease. The project also aims to improve women's health, as Gram Panchayats play an important role in safeguarding women's dignity and ensuring better health to women through providing support for sanitation facilities at home.
Shri Rakesh Kumar Verma, Gram Pradhan of Pakariyapur village said, "The workshop opened my eyes to the reality of leprosy. I feel people like me are now better equipped to address the issue of leprosy and empower women in our villages."