Breaking the barriers, living life to the fullest
Breaking the barriers, living life to the fullest
Stories of differently-abled persons breaking barriers living life to the fullest is like a breath of fresh air. They rise above the odds and societal mindsets to make their mark.One such person is Kumari Chouhan from Raigarh district of Chhattisgarh, a girl with a left-leg disability. Her father, Gouri Shankar Chouhan is a daily wage labourer and it was beyond his means to take care of the needs of his wife and four children.
That was the reason why Kumari Chouhan, though a bright student had to discontinue her studies after she completed Class 10. It seemed her career path had hit a huge roadblock!
Two years' waiting looked too long a wait, but then a staff member of TLMTI's Champa Vocational Training Centre, in Chhattisgarh, visited her village for an awareness programme on the courses and facilities available at the VTC. For Kumari Chouhan, it was a God-sent opportunity. Her career dreams, once gone kaput, revived. She applied for a course in Computer Operation and Programming Assistant (COPA) conducted by the VTC through Community-Based Vocational Training programme. She completed the training in 2018.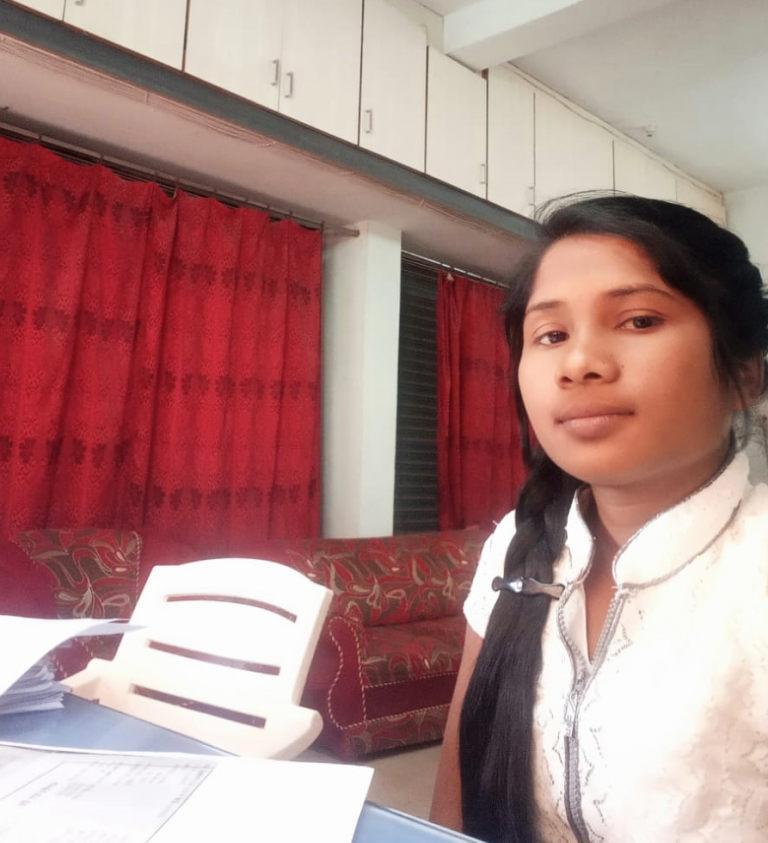 After the course, Kumari Chouhan applied for the post of secretary at Sarangarh Panchayat office. The CEO of Sarangarh who interviewed her was happy with her knowledge and skills and she was selected for the post. Soon, she was appointed in the Panchayat office.Kumari Chouhan is living her dream at the Panchayat office as she helps people with disabilities access their rights and entitlements, such as disability certificate, Pradhan Mantri Awas Yojana (PMAY), pension, and ration card. "This job has given me the opportunity to work for people in my own village, many of whom are people with disabilities. That apart, I am getting a handsome salary and I can support my parents and take care of the educational needs of my siblings," Says a proud Kumari Chouhan.