BPCL's partnership with TLMTI: A great blessing to people affected by leprosy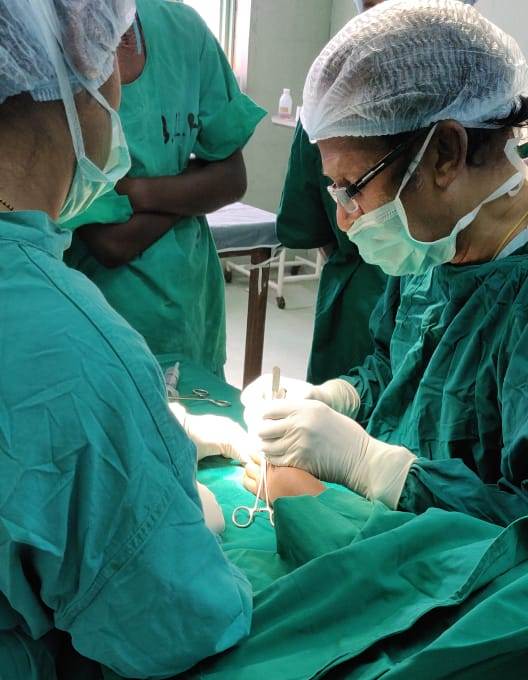 A reconstructive surgery
NEW DELHI: It was in 2016 that Bharat Petroleum Corporation Limited (BPCL) https://www.bharatpetroleum.com/,  under its Corporate Social Responsibility (CSR) programme, partnered with The Leprosy Mission Trust India (TLMTI) in its work with people affected by leprosy.
Initially, the support was for providing job-oriented technical skills and employment opportunities to young boys and girls affected by leprosy through TLMTI's vocational training centres. As of now, 612 students are trained in various trades and 521 of them have got employment.
The support continued this year as well. In October 2018, BPCL signed a memorandum of understanding (MoU) with TLMTI for conducting 220 reconstructive surgeries (surgeries to correct the deformities due to leprosy) in two TLMTI hospitals – TLM Kothara Hospital and TLM Miraj Hospital – in Maharashtra. In the reconstructive surgeries conducted in TLM Kothara Hospital from November 28 to December 1, 30 patients were operated upon (in pic).
This partnership is proving to be a big blessing for people affected by leprosy as it helps them live with dignity.