All for taking better care of hospital inpatients affected by leprosy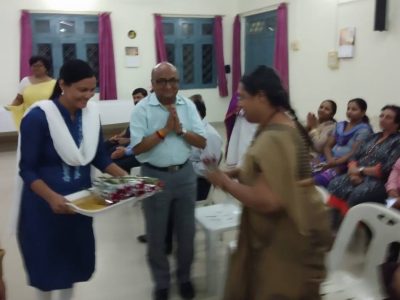 NAINI (UTTAR PRADESH): Imagine the relief the kitchen staff of TLM Naini Hospital, in Allahabad, Uttar Pradesh, who make over 400 Chapathis for 150 hospital in-patients every day, have when they received a 'roti making machine', which will make the Chapathis in minutes!
Thanks to a donation made by Rotary Club of Allahabad Elite, the hospital owns one now, and it helps in giving prompt service to the inpatients and respite to the kitchen staff. The members of the Rotary Club of Allahabad Elite, under the leadership of Rotarian Naresh Roy, visited the hospital on September 1 and handed over the machine.
We thank the Rotary Club of Allahabad Elite for this amazing gift.