A day to remind us to recognise, protect, and promote child rights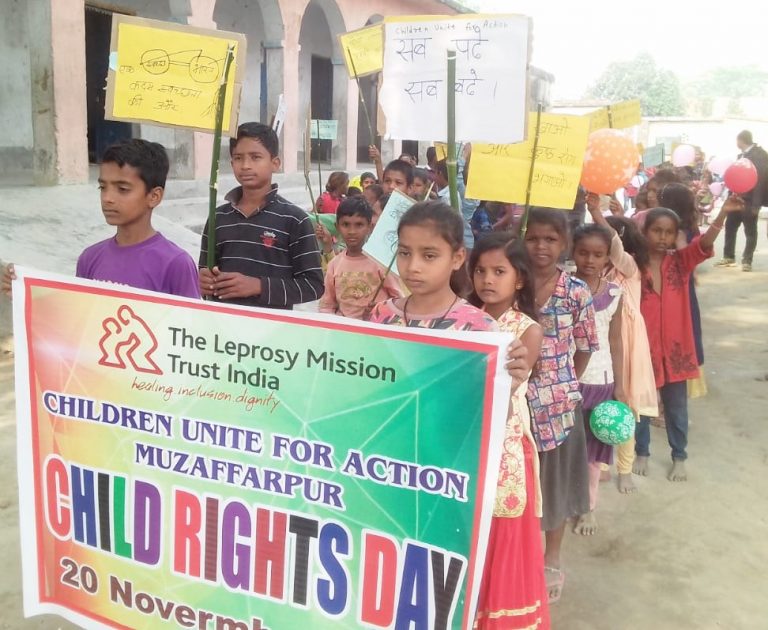 BELGAUM (KARNATAKA): The Leprosy Mission Trust India's (TLMTI) Children Unite for Action (CUFA) project celebrated Child Rights Day on November 20 at Muzaffarpur in Bihar and Purulia in West Bengal involving hundreds of children. The children took out rallies in their villages proclaiming rights of children and exhorting the people to recognise, respect, and promote child rights. Free medical camps were also organised for children as part of the celebration.
Child Rights Day is celebrated in India every year on November 20 by the National Commission for Protection of Child Rights (a constitutional body set up by the Government of India to guard, encourage, and protect child rights). November 20 is also celebrated as the Universal Children's Day (International Child Rights Day) across the world.
Declaration of the Rights of the Child, proclaimed by the General Assembly by on 20 November 1959, was adopted by the UN General Assembly 30 years later on 20 November 1989. Child rights include the right to survival, identity, food, nutrition and health, development, education and recreation, name and nationality, family and familiar environment, protection from neglect, maltreatment, misuse, abuse, trafficking, etc.
TLMTI's CUFA project works with children affected by leprosy and supports them in realising their full potential by providing them education scholarships, helping in their personality development, and capacitating them to assume leadership roles in their communities.